In the past decade or so the beer market in the US has exploded and a myriad of microbreweries have taken a large hold on the overall sales of beer. However, many times these brews are expensive or can seem overbearing in terms of their flavor profiles (we're looking at you IPA classification). Since the days of relatively cheep beer are gone and the cost of a case of decent beer has skyrocketed, it can be troubling for some to go all-in on a case of beer that may cost $40 or more… so what to do?
Bottle Shops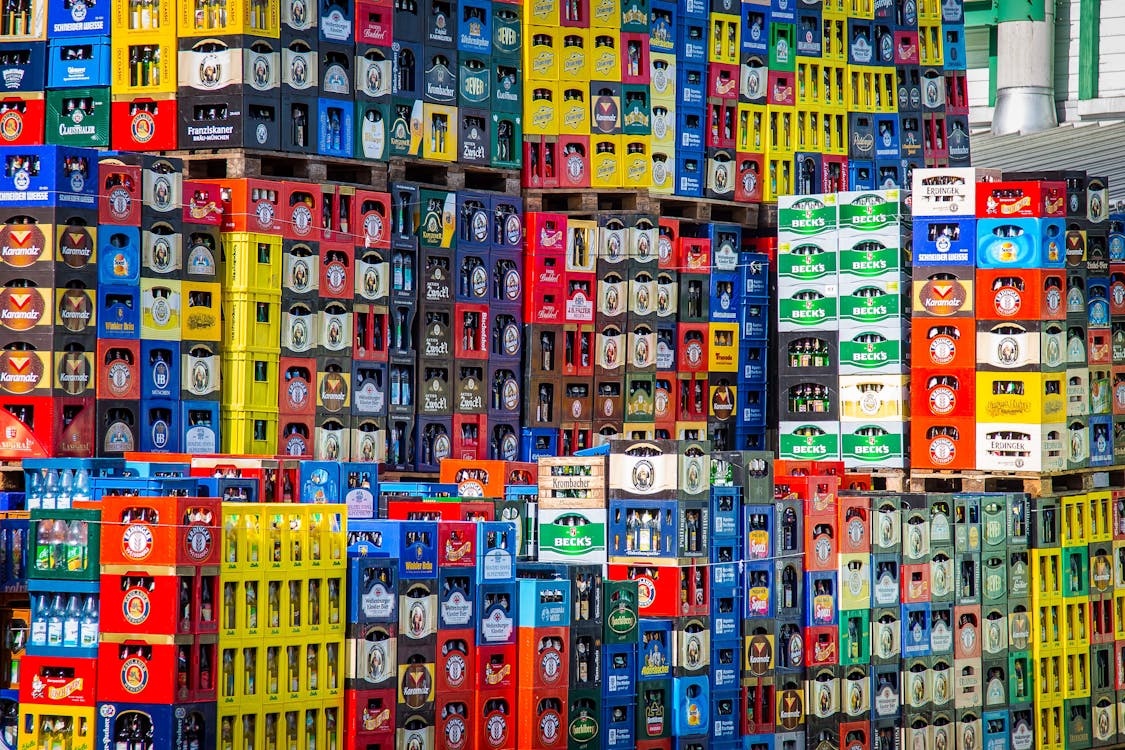 The answer in modern times is clear (though sometimes unknown)- utilize a local bottle shop to help you get your answers. While you could argue that a website such as beer advocate could help you out in your search, you never really know exactly what a beer tastes like until you drink it; so why bother fighting it? A bottle shop is a beer specialty store that allows you to hand select individual bottles of beer at a slightly marked up price in comparison to case beer.

That being said, the selection of a prime bottle shop can extend to 300 bottles or greater- so the chances of you not finding a beer in the category you're looking for is unlikely. Need a gose? It's there. Need a Belgian-styled beer (quad, triple, duvel?)- certainly in stock. Abbey ales, IPAs, sour beers, bocks… well, you get the idea! It's going to be around when you need it!

Some locations even hold cellar-aged beers (often in a bomber size). While often cost prohibitive for the average beer drinker, these types of beers are often the rarest of the rare- sometimes being held for years before being offered to the public for purchase.
Love for the craft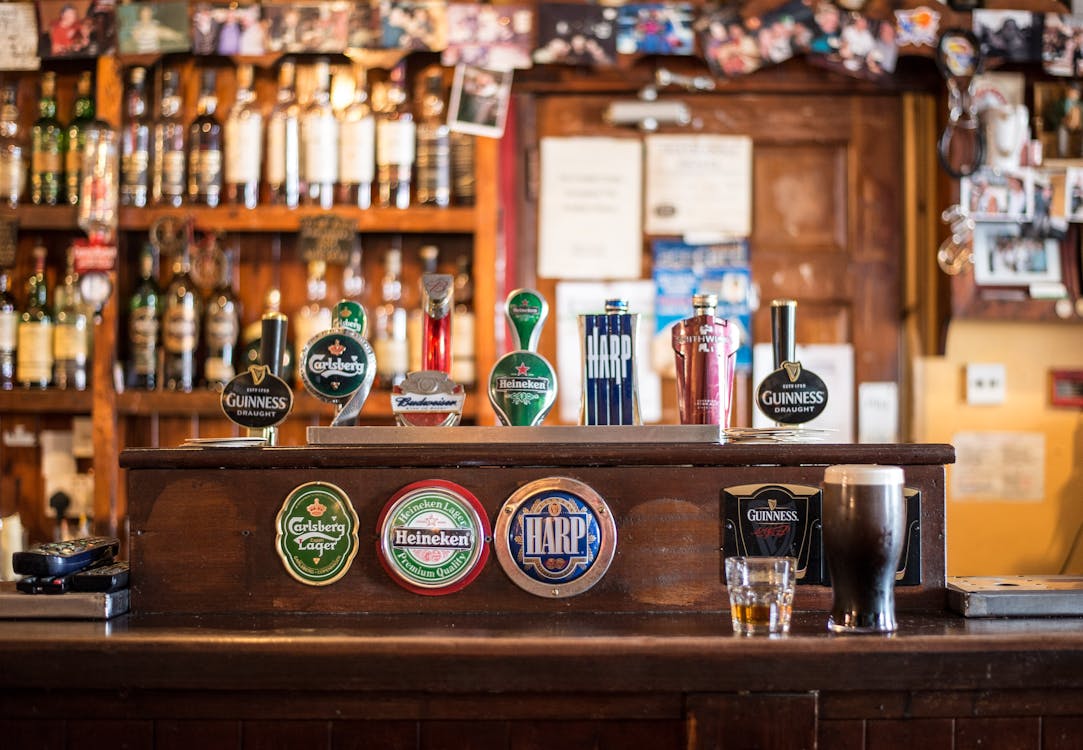 The Gents of Lancaster are no strangers to the realm of alcohol as you may have noticed in previous articles (Scotch, wine, sake, etc)- but craft beer holds a special place in our hearts. Its availability is staggering, it's cost per case is relatively friendly for company and large gatherings where you don't want to bring out your cellar wines or your specialty whiskies, and most people are willing to at least try a beer, whereas they may be hesitant to try a larger bodied beverage such as bourbon or whisky.
In our travels, we have been to a plethora of bottle shops, gastro-pubs, breweries, and alehouses. It is from this experience that we have decided to draft up a brief list of some of the best local (to Lancaster, at least) bottle shops in the area that offer not only a quality selection, but typically very fair prices as well.
Bert's Bottle Shop
To start off our list, we have selected Bert's Bottle Shop. It's a modest sized building that not only houses a bar and serves food, but it is also home to a craftily accumulated assortment of bottles to buy as singles or mixed six packs from their refrigerated area. There are also some larger bottles and other specialty bottles that are housed on shelving as well. Last I was in, there were blue tags and green tags for creating custom six packs that offered different pricing differentials (which confused a few patrons), but the pricing is fair either way.
The beers (both bottled and drafts) are in constant rotation and their food includes charcuterie and cheeses, flatbreads, various appetizers, a few main courses, and some desserts as well. It's often very busy (and for good reason!), so noise may be a concern for some… but it's definitely a great location to pick up some beer varieties or to try something new.
The Friendly Greek
A tried and true Lancaster staple- the Friendly Greek has been in operation since the 1980's, and it's certain that they know a thing or two about serving quality beer. With more around 500 craft beers on location, 11 rotating craft beer taps, and the ability to fill half and full growlers, it's an easy choice for someone looking for a quick in-and-out option. Like most bottle shops, they also offer a mix and match six-pack pricing option as well as an option for single bottle pricing. They also serve up some pretty good food that span from wraps to burgers to pizza to subs and salads and even a few others in between.
The long and short of it is that if you're looking for a massive selection, it's very likely that The Friendly Greek will have the largest grouping of options in Lancaster City and their pricing and selection is definitely competitive. If you haven't been in yet, I'd definitely recommend hitting it up at some point.
Rieker Bottle Works
A major contender for those looking to find some of the more difficult to find beers, Rieker Bottle Works prides itself on having an outstanding selection of the beers that beer advocates and connoisseurs strive to find. A major bonus to this establishment is that you can look online for (more or less) all of their current offerings via their website. Most of their beers are rated 4 stars or higher, and there are A LOT (more than 350) to chose from. They also provide 12 rotating drafts that they pour in half or whole growlers and alcoholic slushies which are absolutely delicious. Another particularly interesting bit about this shop is that you can submit a request for them to attempt to find a beer for you if you're unable to find what you need in their inventory. Talk about quality service!
The Fridge
The Fridge is an absolutely essential hotspot for Lancastrians. Not only do they offer 400 selected and curated bottles at any given time in addition to 10 continuously rotating beers on tap, but they also serve up some seriously good eats. All of their pizzas as made from fresh every day, their soups are fresh, their tacos are made in shop… well, you get the idea! They've been voted the best pizza in Lancaster City and 2ndbest in Lancaster County. They also make sure to buy everything locally to assure that their produce and ingredients are at the pinnacle of freshness and that their standards and quality for food remain pristine.
However, I digress… back to the beer. The Fridge is typically known for housing special and hard to find beer such as Tired Hands on tap, and they are definitely a location to visit to find not only a great bite, but also an excellent assortment of craft beer. I haven't yet been disappointed during any of my visits, and often find new beers that I didn't know were available in our area. Aside from the traditional carry-out aspect, you can also pick beers from the fridge and drink them in-shop while enjoying the atmosphere. It's a little small inside, and seating fills up rapidly- but it's absolutely worth any trouble you may incur waiting for a spot to sit. Definitely a top rated establishment and one of my favorites to frequent.
Hunger N Thirst
Have you ever wondered what it would be like to have a one-stop outing for your beer, select charcuterie and cheeses, local artisanal products, desserts, AND have the possibility for highly rated sit-in cuisine (with decent parking to boot!)? Well, keep reading.
Hunger N Thirst is a bustling business for a good reason- in addition to having more than 400 different bottles stocked at any given time in their bottle room, they are also a fantastic eatery, serve decadent cocktails, provide highly rated (and often difficult to find) liquors for their patrons, have a splendid rotating draft list, and also offers an artisanal market all under one roof. The market is filled with fresh and local ingredients as well as an incredible selection of hand-selected cheeses.

The bottle shop has very well knowing staff that truly understands what you're looking for. Whenever Jeremy is behind the counter you can be sure that you're in fantastic hands- If I'm stuck in my selection process I can merely name a flavor profile or two that I'm interested in and a style of beer and he can hand me the perfect bottle every time. They offer an immense selection of sought after beers for those special occasions as well as tried and true classics for every day consumption. I'd say if you haven't been here yet, you should make it a priority for your next bottle shop experience.
Get Out There and Try Something New!
Now that you've read our list of some of the local favorites, you're ready to pick one and have a great time. No matter where you go on this list, you're bound to find some great options and possibly some new favorites to add to your list. Did we miss your favorite bottle shop that we need to stop in to? Or have you been delighted by one of our selections above? Let us know in the comments section below.